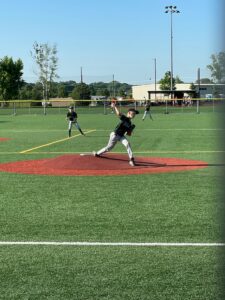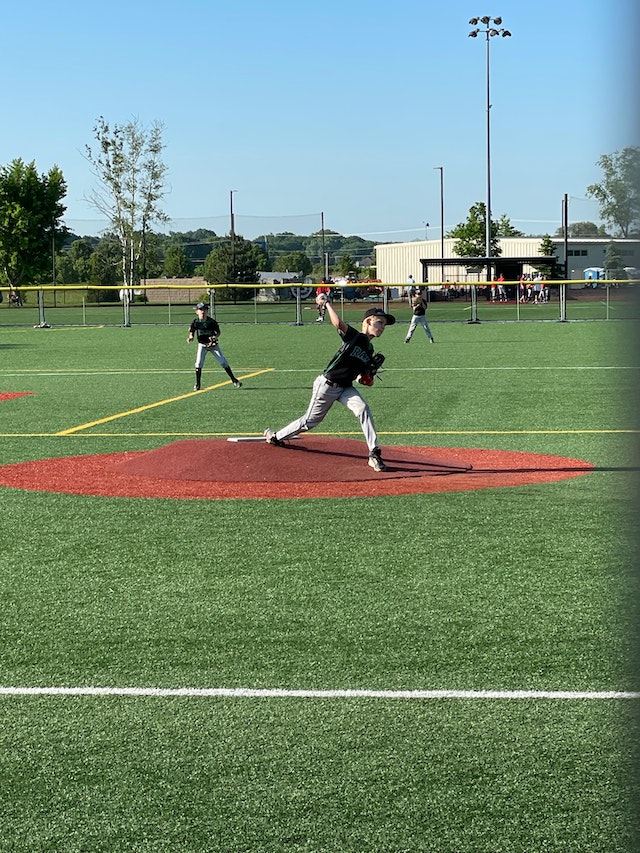 If you're a parent of a youth pitching athlete, of course you want to be supportive. Everyone wants the best for their kids. Most parents would do anything to help their kids grow and foster their talent. That's why many parents come to us and ask whether it's time to get their child pitching lessons and what the benefits are. We'll explore these questions in this article, so keep reading to learn more about pitching instruction for youth players.
When to Get Youth Pitching Instruction for Your Child
One of the most common questions we get is what age is right for youth pitching lessons. If your young athlete has a good arm, it's natural you want to help them improve over time.
There are no exact rules about when we provide pitching instruction or not. We teach players of practically all ages and skill levels. Instead, we tailor our instruction and coaching to the individual player.
Generally, it's best to wait until your kid comes to you and asks for more help or mentions they want to learn more skills to add to their pitching arsenal. This way, you know they are motivated and ready to receive instruction to help them improve. Feeling motivated and driven is essential when it comes to getting value out of youth pitching instruction. An uninterested kid likely won't apply themselves to learn from youth pitching instruction.
Also, you want to make sure your child knows how to throw and catch before they start pitching. Being afraid of the ball, not being able to catch with one hand, or breaking their hands to throw with the palms up are both indicators that they need to learn more about throwing and catching before they start pitching lessons. These are often signs that they don't yet have enough functional strength for youth pitching instruction or that they are still afraid of getting hit by the ball.
Benefits of Pitching Lessons for Young Players
When your child is ready, there are many benefits of getting pitching lessons. For youth pitching athletes, pitching instruction from our experts can help them learn fundamentals and avoid some bad habits that may be difficult to break later on.
For example, good mechanics are a great reason to get youth pitching instructions for your young player. Of course, there's a lot of jargon and high-level science for pitching mechanics that can be really difficult to understand at any age, let alone as a youth pitcher. One reason to work with our pitching coaches is that we can help translate all this data and information into simple, actionable instructions.
Sure, a coach can say "increase forward momentum to increase pitching velocity," but wouldn't it be better to simply say "go forward fast" and teach them how to do just that? This is one important way our coaches help players improve and get to the next level. It's also why we have so many success stories with our instruction methodology developed by Dr. Tom House.
We use scientific research and data to understand how the body performs best while pitching. Then, we condense that down into things that athletes can do, such as improving functional strength, taking part in an arm care program, or improving their biomechanics.
Elite Pitching Instruction for Players of All Ages from National Pitching – Tom House Sports
Take your pitching skills to the next level with our team at National Pitching. We provide a comprehensive pitching program to players of all ages to help them achieve their potential and grow – on and off the field. Our program, developed by Tom House, focuses on key areas of health and performance based on decades of experience and scientific research. Through National Pitching, players learn everything from proper pitching mechanics to mental management to help them improve their game. We offer many ways to learn our program to match any player's needs. Get started by finding a coach near you or purchasing an online V.I.P. membership for online access to exclusive training content, including step-by-step videos from Tom House, Ph.D. and the rest of our team.