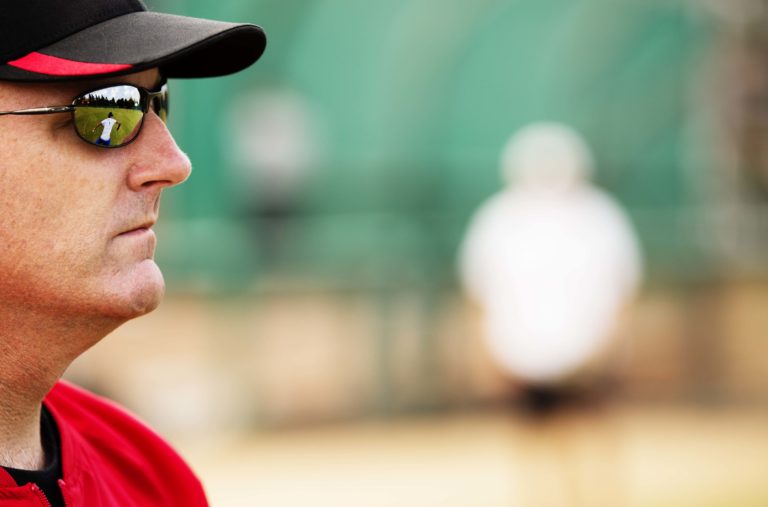 We use a series of proprietary tests and evaluations to learn information about a player that helps our coaches instruct more effectively. At National Pitching, we individualize instruction to each player based on our scientifically proven and tested program. This helps us pinpoint areas of improvement and then train athletes on more efficient practices so they can increase pitching velocity, get stronger, avoid injuries, and create a positive mindset.
Multi-Point Pitching Evaluations
Using proprietary technologies and evaluations, our coaches learn who each player is and how they can help them improve their game. A pre-program pitching evaluation may include:
Motion Analysis: Using high speed cameras, we take a video of the athlete pitching. We use this video for a slow-motion analysis to determine the athlete's motion sequence, player signatures, and variable biomechanical movements. This allows us to learn how we can optimize the player's health and performance by instructing them on more efficient, optimal biomechanics specific to their pitching style. This analysis also helps us determine how to help the player build muscle memory for stability, mobility, flexibility, and balance to gain pitching velocity and promote arm health.
Capacity Testing: Our point in time velocity capacity evaluation allows National Pitching coaches to analyze an athlete's current and potential pitching velocity capacity. Once we learn this information, we determine whether an athlete is reaching their capacity and address weak links that are preventing them from reaching their full potential.
Vector Analysis: Vector management from an athlete's motion analysis helps us measure and evaluate how a player transfers energy using weight and direction. Poor energy vectors can put undue stress on the body and shoulder joint, which can lead to injury and low performance. With National Pitching's proprietary vector analysis, we find inefficiencies so we can address them in training.
Behavioral Assessment: We also use the STAR Profile behavioral assessment using a psychometric instrument. This allows us to learn behavior and personality characteristics that affect pitching performance. This includes attitude, knowledge, abilities. This data helps our coaches learn how we can best instruct players and also learn which mental management techniques will be most useful for the athlete. We also use FocusBandTM to access and train athletes for mind awareness and creating "flow" states.