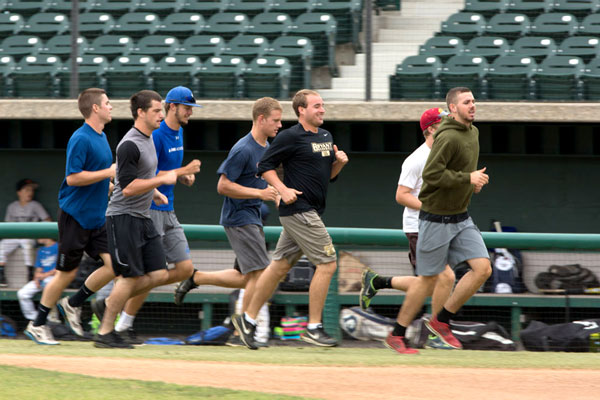 Before you start in the National Pitching program, we do an initial evaluation to determine your strengths, weaknesses, and unique pitching signature. These evaluations can even be used to submit required data and analytics to college baseball programs. After your assessment, we give you the instruction and information you need to increase pitching velocity and remain injury-free.
In the National Pitching program, we address:
Biomechanics
Functional Strength
Nutrition
Mental Management
Our coaches teach the same program for everyone, high school pitchers receive the same training that Major League athletes do. At National Pitching, we base our program on scientific research and studies, which means the information is the same for pitchers of every skill level and age.
In our pitching camps and clinics, we offer group instruction so players can learn from each other and be surrounded by others with the same goals. Each player receives individual attention and instruction when they're on the mound to address their unique needs.
Successful High School Pitchers
To be a successful pitcher at any age requires hard work and dedication. Our coaches give you the fundamental information and instruction you need to improve and then we put you in the driver's seat for your own athletic development. At National Pitching, we believe in providing pitchers with a toolkit of information, drills, and workouts that help athletes improve over the years. Therefore, a successful high school pitcher in the National Pitching program must have the commitment and self-discipline to implement the program in your daily life.
Armed with our solutions for proper mechanics, functional strength, nutrition, arm care, and mental management, high school pitchers will learn how to throw faster easier and with less risk of injury.
If you're ready to get started in the National Pitching program, contact an NPA coach near you!