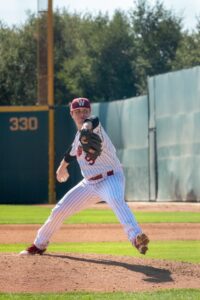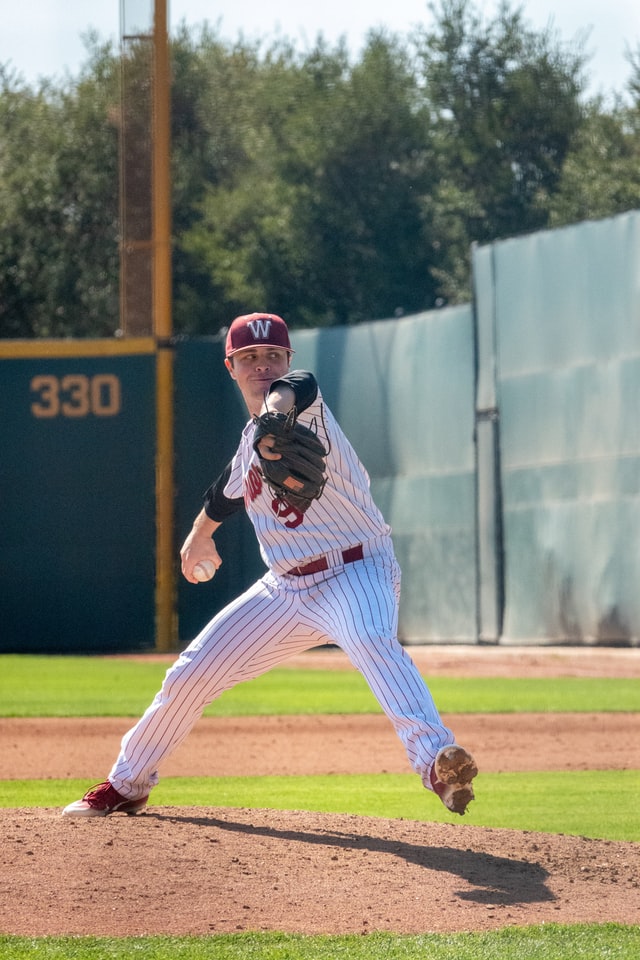 Many high school pitching athletes wonder how they can increase strength and pitching velocity. Strength is certainly important for pitching. However, we stress the role of foundation fitness to build upon as you increase your functional strength.
Why is Strength Important for High School Pitching?
Strength is essential for pitching, as it helps pitchers provide the force needed to propel the ball forward. High schoolers are frequently looking for ways to improve performance and continue to progress in the game. For high school pitching, players typically train to help gain and maintain strength and power needed for pitching.
Increasing strength for pitchers can do several things. First, it can increase velocity by adding extra force to the ball. Increased strength may also help players pitch faster and also improve deceleration while pitching. Therefore, there are several ways that a pitcher's strength affects their performance in the game.
This is important, as we know many high school pitchers are looking to impress scouts to play college or professional ball. Velocity and overall performance are important for the recruiting process, which leads many athletes to look for ways to improve strength and get a competitive edge. However, it's important to increase strength safely and in the right way as a pitcher.
The Role of Functional Strength and Foundation Fitness in Pitching Performance
Functional strength is important for increasing overall strength and pitching performance. This type of strength is essentially how well you can take absolute strength and apply it to your sport. For instance, you might be strong enough to lift a few hundred pounds of weights, but does that strength transfer to the throwing arm while pitching?
Generally, the first step we teach in our pitching instruction is achieving foundation fitness. Foundation fitness is essentially where you have a balance in stability, mobility, and flexibility throughout your body. It's about training weak areas until they reach the same level as your strong areas. Once in balance, you can move up to other types of fitness training.
For example, after working on foundation fitness, high school pitching athletes may move on to the next step in the foundation fitness pyramid, which is joint integrity. Then the athlete may move onto training for speed and power. At the very top of the pyramid is overloading and underloading to improve pitching velocity and functional strength.
Foundation fitness plays a major role in training for pitchers. When combined with other training protocols, foundation fitness workouts can even increase absolute strength by 10% to 15%. Therefore, it's important for pitchers of every skill level to engage in foundation fitness and functional strength.
Science-Based Pitching Instruction for All Ages at National Pitching
Our pitching program at National Pitching focuses on giving pitchers a toolkit for success. We offer pitching instruction to help athletes improve their mechanics, velocity, and overall performance. Our coaches use training methodologies and protocols developed by Tom House, "the father of modern pitching mechanics." Get started now by finding a coach near you or purchasing a V.I.P. Membership for our exclusive library of National Pitching workouts and resources.