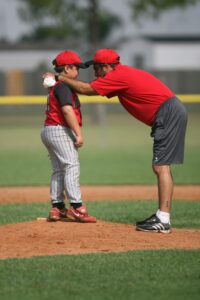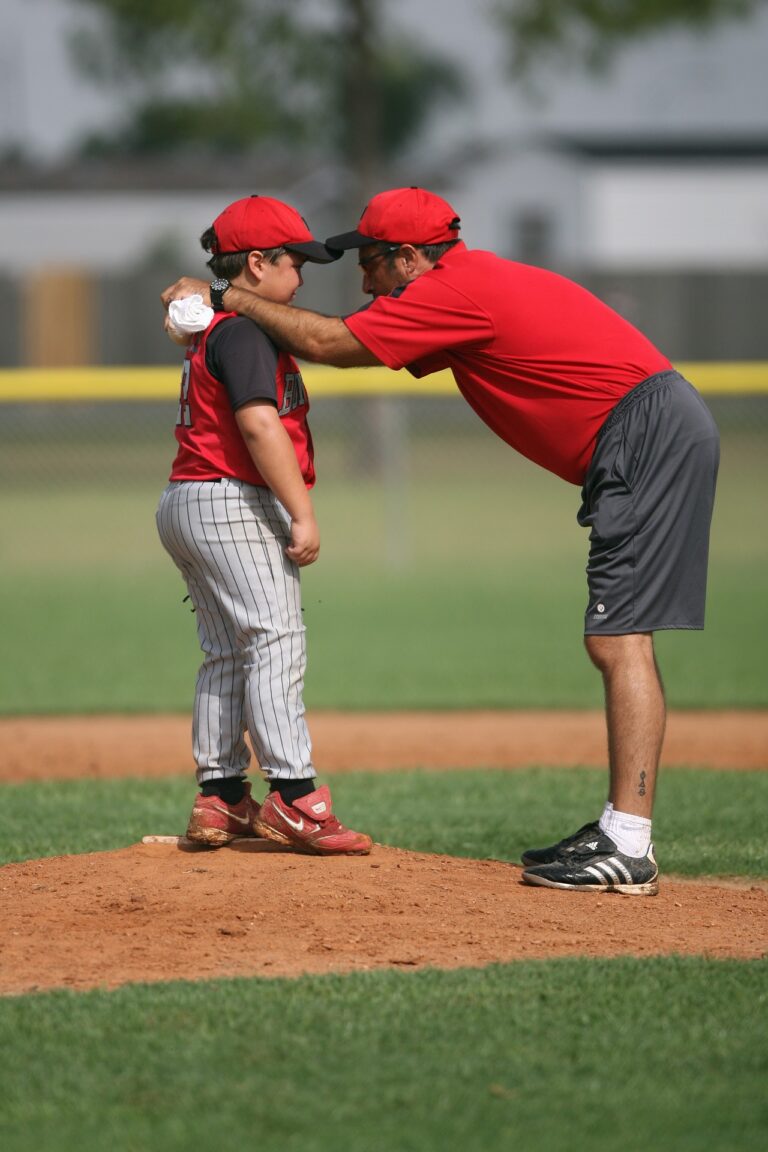 The slide step is still a common thing taught in pitching lessons. The main idea behind the slide step pitch is to get the ball into the catcher's hands as quickly as possible. Coaches far and wide tell pitchers to use this move when there are runners on base to try to prevent base stealing. However, this may not be the best thing for a player's pitching mechanics, particularly for young pitchers. 
Do Your Pitching Lessons Teach Slide Step to Youth Pitching Players?
Many parents ask us if their youth pitching athlete will learn the slide step when starting our program. It's important to remember that our program teaches pitchers strategies to help improve control, consistency, mechanical efficiency, and velocity. Rather than providing pitching lessons, we offer players a complete program to help them hone and advance their skills. 
A slide step pitch generally involves a low leg kick and quickly stepping toward home in an effort to speed up the pitching delivery. It became a popular strategy in the '80s when stealing bases was a major offensive strategy. 
However, here's the problem with the slide step: it can throw off mechanical consistency for the player's timing and sequencing. Most young players who haven't developed efficient, consistent timing and sequencing will sacrifice their leg kick during a slide step. This can make them begin foot strike before their upper body is even ready to deliver the pitch. What's the result when this happens? Often the slide step results in a poorly positioned pitch and a decrease in pitching velocity. 
Why We Advise Most Players to Master the Stretch before the Slide Step
Our coaches base pitching lessons on the player as an individual. However, with many players, we advise to pitch from the stretch until they've developed mechanical consistency and functional strength. Pitching from a stretch position can help players develop the skills needed for efficient mechanics. 
The gains from a slide step pitch may not be as drastic as you think. Research from National Pitching and the Rod Dedeaux Research and Baseball Institute looked at two pitchers in the program performing a slide step to see how much faster they were able to get to release point. One player shaved 0.15 seconds off the pitching cycle. The other reduced his by about 0.12 seconds. That's not a lot of time to thwart a stolen base attempt. 
Also, when it comes to Little League, rules around base stealing make the side step unnecessary. Players can only steal bases once the pitch reaches the hitter. Therefore, a slide step won't make a lot of difference in the game to prevent stolen bases. 
Instead of the slide step, we are fans of teaching players the hold-'em-close (also known as the pick off) during pitching lessons. This move involves facing the home plate as if to pitch toward the hitter. Then, the pitcher quickly turns and throws the ball toward first instead. This can help keep the runner from stealing the base. 
The hold-'em-close is a solution to help keep mechanics consistent and allow your youth pitching athlete to develop the fundamentals. However, it'll still help prevent stolen base attempts.
Pitching Lessons for Players of All Ages and Skill Levels
At National Pitching, we provide expert instruction for pitchers. Our program is the same for all athletes, from professionals to young players. We are here to help players continually improve and become the best they can be. To get started, find a pitching coach near you or sign up for a membership with exclusive access to our training videos!